Grapeseed Oil Uses and Health Benefits
There are Several Uses for Grapeseed Oil
Cooking
Grapeseed oil is commonly used in cooking. It has a high smoking point and it's very pure. It is usually used for baking, stir-frying, deep-frying and fondues. Because of grapeseed oil's light taste, it is used a lot of times as an ingredient for mayonnaise and salad dressings as well.
Cosmetics
Grapeseed oil is a main ingredient used in cosmetics, usually. The oil can be found in lip balms, facial moisturizers, hand lotions, lubricant for shaving, bath oils and soaps. Since grapeseed oil is rich in vitamin E, it dramatically improves the look and health of skin. It is safe to use on all skin types including: oily and acne-prone skin. Another big plus, Grapeseed oil is a perfect moisturizer. On top of locking in moisture it feels great without leaving a greasy residue.
Aromatherapy and Massage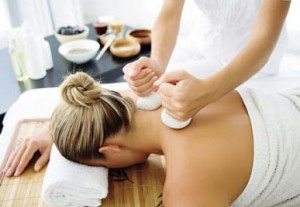 Because grapeseed oil is odorless it is used widely in aromatherapy. It can be used alone as a massage oil, because the skin absorbs the oil quickly and easily. Especially because it's appropriate for all skin types. It tightens and tones skin, because it has a mild amount of astringent. The mild amount of astringent is beneficial for treating acne.
Linoleic acid is potent in grape seed oil. The acid is a vital fatty acid that is great for cell and skin membranes.
Health Benefits
Our health benefits greatly from grapeseed oil. It is known to lowering LDL cholesterol (bad cholesterol) and high blood pressure. The oil also reduces the risk of heart attack, atherosclerosis and varicose veins. Other reasons include: improving macular degeneration and other eye damages. Grapeseed oil is great with aiding in healing a wound and preventing cancer too.
Read more about other useful oils: peppermint oil, tea tree oil, argan oil.
4 Responses to Grapeseed Oil Uses and Health Benefits